A brand new transformative Breathwork 5-day Retreat in an extraordinary luxury estate
Reserve now as spots are limited.
Connect to your Pure Nature
5 day Retreat through ✧Breathwork ✧Nature
to increase your Vital Energy, practice self care,
and strengthen your Health.
Connect to your Natural Self

through the transformation of Breathwork
and let a grounding and unique environment envelop you.
Origins' rainforest setting is designed to surround you with nature, thereby bringing your connection to self into sharper focus. The harmony of this magical place will center your senses and quiet the inner noise. Prepare for a bespoke experience, specially tailored for you, supported by breathwork coach Patricia Coester, who provides in-depth, focused, and guided growth through transformational breathwork. Her individualized approach makes each encounter highly personalized, important for the intensity of this work. This exclusive 5 day retreat is open to very few participants, ensuring the perfect setting to heighten your awareness, invigorate your body, and ground you. Outside of the deep inner transformative results of breathwork, we will have plenty of time to enjoy, connect, and relax.
The more you master your breath,
the greater transformation you will create in your life.
With guidance from Patricia Coester,
you will learn from DAY 1 how your own breath can lead to:
This Experience is about

unlocking and unleashing the forces within you.
During this Retreat, you will discover:
This incredible 4-Night

Self-connection experience
Available for an additional fee:
Your highly trained

facilitator & coach
Patricia Coester brings two decades of elite executive coaching in Switzerland, her further education in both Transactional Analysis and Integrative Depth Psychology along with her extensive knowledge of systematic and Family Constellation Therapy help her dive deeper into human complexity.
She's an intuitive coach and also an experienced psychotherapist Her style of breathwork draws richly from her training by world-renowned "Breath-Master" Dan Brulé, trauma release work and the study of physical, emotional and mental health.
She is a trained Breatheology instructor, a powerful method to optimize performance – improve resilience – reduce stress & recovery – enhance will power, focus & concentration.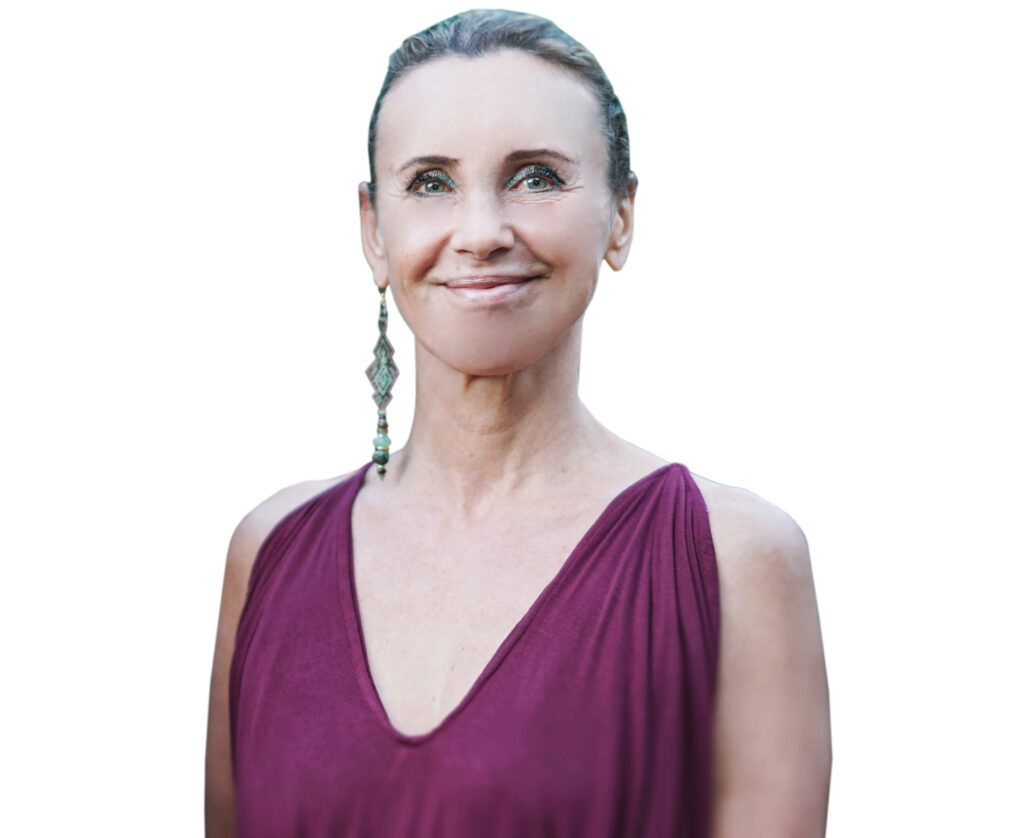 Register & join us today
to become your inner Best
Breathwork has its roots in ancient Eastern practices.
"Oftentimes, breathwork results in a relaxed state
and a beautiful inward journey into the heart."
Breathwork is an active therapeutic meditation. Breathwork utilizes breathing techniques to improve mental, physical and spiritual health. By intentionally changing your breathing patterns you can influence your mental, emotional and/or physical state.
How to save your spot

& book the Retreat?
1. Click on 'Book Now' button
Click on 'Book Now' button to enroll and fill up the contact form on the landing page.
ORIGINS Lodge team will get back to you to complete reservation process.
You will receive a confirmation per e-mail of your successful booking. For further questions before or after booking, you can directly contact Patricia at patricia@inhaleexhale.com.
If you have any questions related to the retreat
or breathwork practice, please contact us: